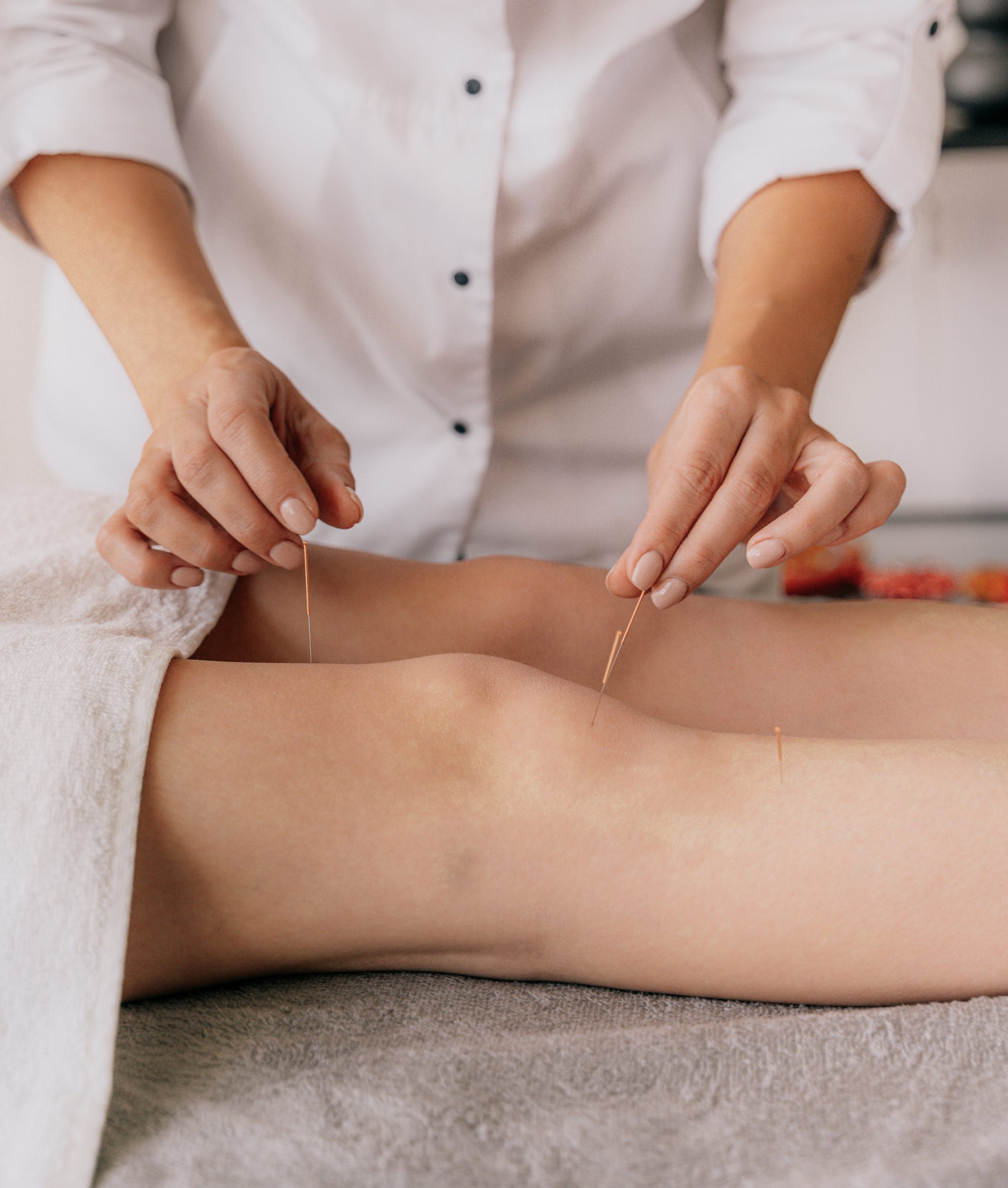 It's one of the most frequently asked question about acupuncture: How does it work? Acupuncturists love talking about qi and meridians and Chinese Medicine theory, but what does the science say?
Patients know that acupuncture works, and scientists are keen to understand its physiological effects on the body, so acupuncture has been extensively researched. Below, we'll explore what some of the research studies tell us about how and why acupuncture works.
Stimulating Circulation
Acupuncture has been found to increase blood flow in key arteries and improve circulation throughout the body. A study conducted in Japan in 2012 used color Doppler imaging to evaluate blood flow, and discovered that acupuncture produced changes in blood flow in peripheral mesenteric and retrobulbar arteries. Interestingly, different acupuncture points led to distinct changes in blood flow patterns. For example, Liver 3 increased blood flow to the retrobulbar arteries (connecting to the eyes) while Stomach 36 enhanced blood flow through the superior mesenteric artery (leading to the intestines). These findings align with the traditional Chinese medicine concept of meridians and how acupuncture points function based on their therapeutic responses.
Nitric Oxide and Local Circulation
Acupuncture's effects on circulation extend beyond blood flow. Several studies have demonstrated that acupuncture increases nitric oxide levels in the regions where the needles are inserted. Nitric oxide relaxes blood vessels, thereby enhancing local circulation. Notably, this increase in nitric oxide production occurs naturally during acupuncture sessions, offering a non-pharmaceutical method of improving circulation.
Reducing Inflammation
Another extensively researched effect of acupuncture is its ability to reduce inflammation. Inflammation is a natural response of the immune system to injuries, infections, or pathogens. However, chronic inflammation can adversely affect our health. Fortunately, acupuncture has shown incredible anti-inflammatory properties across multiple biological systems, as confirmed by a comprehensive study published by Chinese researchers in 2021. This study highlighted acupuncture's positive impact on the immune, digestive, respiratory, nervous, locomotory, circulatory, endocrine, and genital urinary systems. Furthermore, a separate paper from Korean researchers in 2022 identified the anti-inflammatory effects of a specific acupuncture point, Stomach 36, on inflammation-related genes in various tissues and organs. These findings provide scientific evidence for acupuncture's widespread anti-inflammatory effects.
Pain Relief and Beyond
The reduction of inflammation through acupuncture explains its effectiveness in alleviating pain. Although skeptics suggest that acupuncture's pain-relieving effects are merely placebo, research findings demonstrate that it causes actual physiological changes in the body. By targeting inflammation, acupuncture supports the body's natural healing processes and offers relief to individuals suffering from acute or chronic pain.
Increasing Endorphins
Endorphins are our body's natural pain-relieving chemicals. They're often referred to as the "feel-good" chemicals because in addition to relieving pain naturally, they can also produce feelings of pleasure and euphoria. Numerous studies have linked acupuncture to increased endorphin levels. One study published in 2020 found that acupuncture and electroacupuncture treatment "had profound therapeutic effects on acute withdrawal syndrome in patients who are addicted to heroin." Acupuncture essentially trains the body to rely on its own natural painkillers.
Regulating the Nervous System
The autonomic nervous system regulates all of the body's involuntary functions. It's divided into two branches: the sympathetic nervous system, which is the body's fight or flight response, and the parasympathetic nervous system, which is the rest and digest response. Together, these two branches maintain homeostasis in the body. Numerous studies have explored the effects of acupuncture on the autonomic nervous system, and have shown that acupuncture helps your nervous system switch out of its flight or fight response, and into rest and digest mode. That's one of the reasons why acupuncture is so relaxing! A 2022 review of studies published over the last 20 years found that acupuncture effectively alleviates autonomic nervous system dysfunction, and modulates patterns of sympathetic and parasympathetic nerves. And another study in 2020 showed that acupuncture at the vagus nerve point on the ear showed "significant reduction in heart rate."
Modulating Brain Waves
Alpha and theta brain waves are produces when the brain is in a relaxed or meditative state. And research has shows that acupuncture helps modulate brain waves from high activity gamma and beta wave states to more relaxed alpha and theta states. One study in 2013 compared the effectiveness of acupuncture vs clonazepam for patients with anxiety. It showed acupuncture to be more effective than clonazepam (aka Klonopin) for general anxiety disorder. And it also showed that acupuncture produced an increase in alpha brain waves. Another study in 2017 showed an increase in both alpha and theta waves with acupuncture.
In Conclusion
Acupuncture, often misunderstood as unscientific, is continuously studied and validated by scientific research. From stimulating circulation to reducing inflammation to modulating the brain and nervous system, acupuncture demonstrates measurable physiological effects that support its efficacy in promoting holistic health. As we bridge the gap between Traditional Chinese Medicine concepts and scientific language, we uncover the remarkable impact of acupuncture on our well-being.
For a deep dive on the science of how acupuncture works, check out Episode 12 of the Notes from Your Acupuncturist podcast, available wherever you get podcasts.
Click here to schedule online or call us in East Nashville at 615-457-1979 or in Bellevue at 615-645-9866. We're here to help.