Hey Encircle friends, Alexa here, owner of Encircle Acupuncture. We're turning 10 years old this month, so I thought it would be fun to share a few stories from our very earliest days, back when we were East Nashville Community Acupuncture. Our beginnings were humble but what I remember most was feeling hopeful, energized, and so, so grateful that all these strangers were showing up and letting me treat them. If you've ever gotten acupuncture from us, even just once, thank you. You'll forever be a part of our story. I hope you enjoy this little walk down memory lane.
The Original Recliners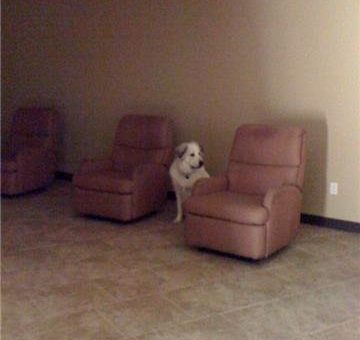 The Encircle story really began in October 2009 when I signed the lease on our first clinic space. I had a lot of square footage to fill and very little in the way of furnishings, so I spent my Saturday mornings scouring local yard sales for anything useful. Some of the side tables we still use at the East clinic are from those original yard sale hauls. But I was having a hard time finding recliners. One day I saw a Craigslist ad with the headline "Recliners—$10." I grabbed by husband Mike and headed to the address. Turns out it was a warehouse of hotel liquidation furniture and they had a ton of gently used pink recliners for $10 each. I said to Mike, "Should we get five or six?" and he said, "Let's get twelve!" We scrambled to rent a U-Haul, loaded up, and dragged them home. Fortunately we had a garage at the time where we could store them. Looking back, that warehouse recliner sale was like some magical mirage that sprang into being just to provide us with recliners. It closed a short time later, and I have since learned that it's exceedingly rare to find recliners from a hotel liquidator, much less well made ones for $10. I also wish we had bought ALL of the recliners and not just twelve. Oh well. Many of those recliners still get used every day at our East clinic. I call them our Original Pinks, and they are among our patients' favorites.
Our First Days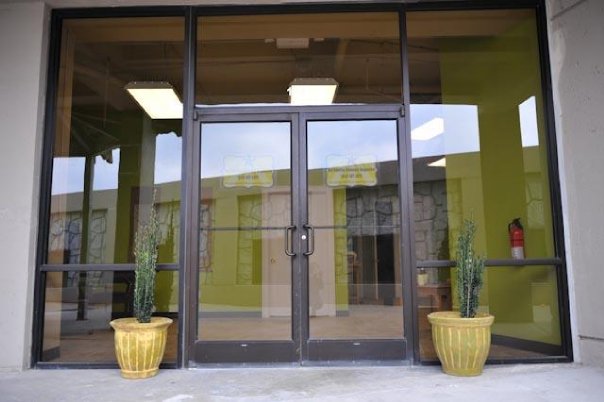 January 2010 was REAL cold. Mike and I were scrambling to get the clinic ready to open, and at the last minute I decided to paint the waiting room bright green. The heat hadn't been turned on yet, so we were painting in below-freezing temperatures, wearing gloves and multiple layers of clothing, which if you've never done…trust me, it's less than ideal circumstances for painting. On top of that, the heat at our house had been turned off because our furnace was leaking carbon monoxide and Mike was very sick. I don't remember much from those early days of January 2010 except being cold all the time and feeling slightly dizzy. Our first official day open for business was January 15, 2010. I treated two patients that day, and then two more the following day, making a grand total of four treatments in our first week! The next week I had a nearly 1000% increase in business and treated 39 people. I remember being so excited that anyone was even showing up, and those very earliest patients gave me a much needed boost of confidence and optimism during the first weeks. In fact, some of you still come to the clinic on a regular basis. You know who you are. Thank you.
Our First Home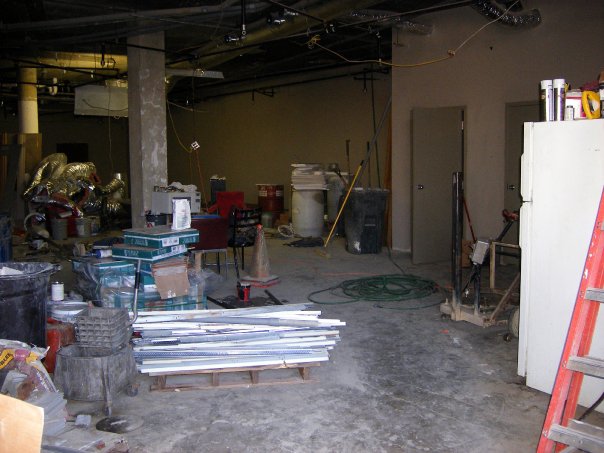 Our first home was at 604 Gallatin Ave, known to longtime Eastsiders as "the old Miller Medical clinic," and to current denizens as the Octopus Building. It was (and still is) a weird old building, wrong in all the right ways, and most importantly…ten years ago it was very, very cheap. My lease was two pages long, and the landlord paid for the entire buildout. When I first saw the space it was FULL of construction trash. I couldn't even see the whole space because it wasn't safe to walk around. But I could tell it was big. It was just what I needed to get started, but far from perfect. We soon learned that anytime someone in an upstairs suite flushed a toilet it sounded like a gushing waterfall over our heads. One of our bathrooms had a bathtub, and we had to run water in the tub every morning or else the whole place would smell like sewage within a few hours. The HVAC system was basically held together with duct tape and a prayer. It leaked so badly that sometimes soaking wet ceiling tiles would come crashing to the floor in the middle of a busy clinic shift. I had a technician inspect it once, and he told me, "Anything that could go wrong with an HVAC system is happening to yours." And then there was the parking—across the street in a poorly lit underground garage. Plus the fact that we had no signage and our entrance was in an alley on the back side of the building. How did patients ever find us?? Oh, 604 Gallatin, you were something else.
Old-School Scheduling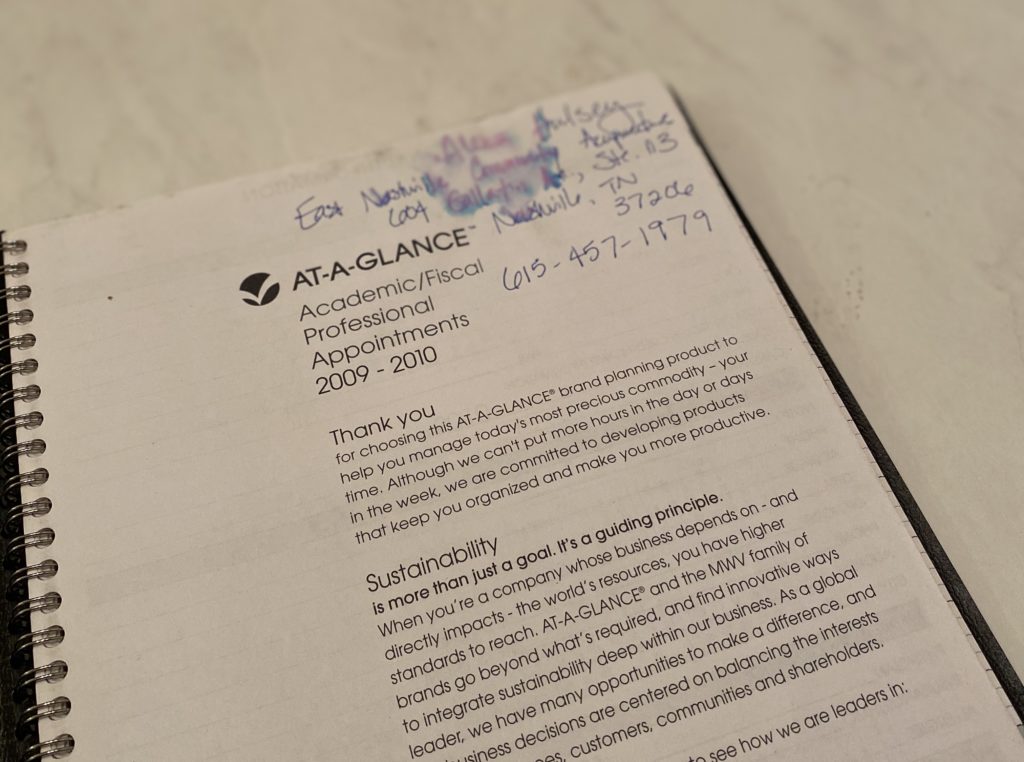 Our early schedule was an analog pencil-and-paper version. I also didn't have any reception help early on, so I just left the schedule book out of the front desk and had patients write their names in whatever slot they wanted. Or they could call to schedule, but most of the time no one answered the phone, so they'd have to leave a message and we'd play phone tag. One day as I was removing a patient's needles, he said, "Why don't you have online scheduling?" And I replied something about how all the existing programs at the time didn't really do what I needed. And he said, "What if I design one for you?" I said sure, and he did. That was nine years ago, and his system is now used by over 70 other clinics across the country and includes electronic health records too. If you love the ease and convenience of our online scheduling, you've got Art Dude to thank for that.
Our First Staff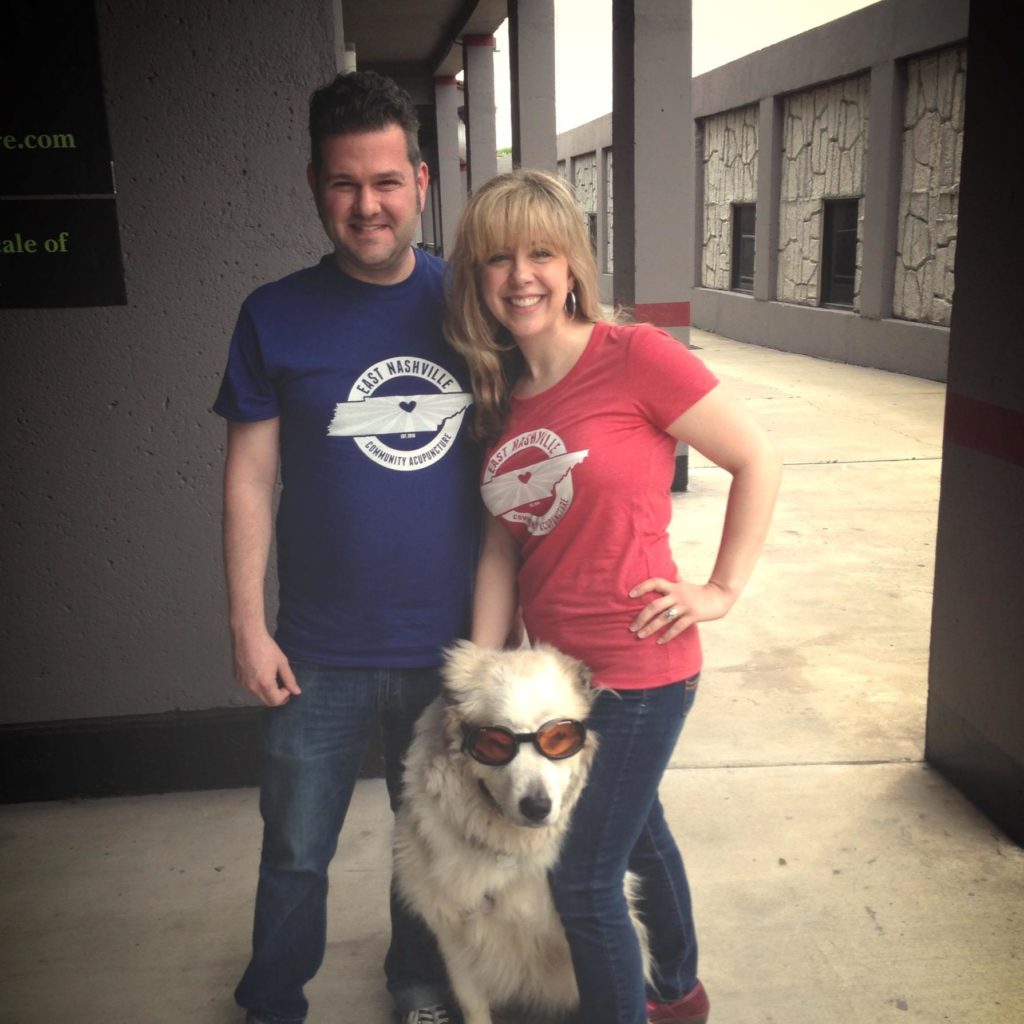 Our very first payments system was the ultra low-tech Invisible Receptionist: patients would put their cash or check payment into an envelope, write their name on it, and drop it into a lockbox. Credit card payments weren't even an option. A few months into our opening, I was rushing around on a busy Saturday, trying to do everything at once: treat patients, pull needles, fluff chairs, answer the phone, check in new patients, and who knows what else. I sat down next to a patient to begin her treatment, asked how she was feeling, and she said, "Do you need help??" My answer was a relieved and desperate YES, and a week later Kate was my first employee. Having front desk help was transformative. It allowed me to focus more attention on clinical care, and pushed me to establish systems for consistency and efficiency, many of which are still in use today. I continued to add more admin staff, and then acupuncturists. The first two acupuncturists I hired have since gone on to establish well-loved and highly respected practices of their own: Lyle Harvey of The Nesting Place and Judy Gibson of Seven Directions Acupuncture. One day, feeling particularly overwhelmed, I begged my husband Mike to quit his job across the street at Eastland Kroger to come help me out at the front desk. Mike stayed on for years, and many of our longtime patients remember the days of being greeted by Mike at the front desk and his special way of making people feel heard and cared for, while making them laugh at the same time. Although Mike no longer works in our daily operations, he's still my most trusted advisor and a huge part of the Encircle family.
The First Expansion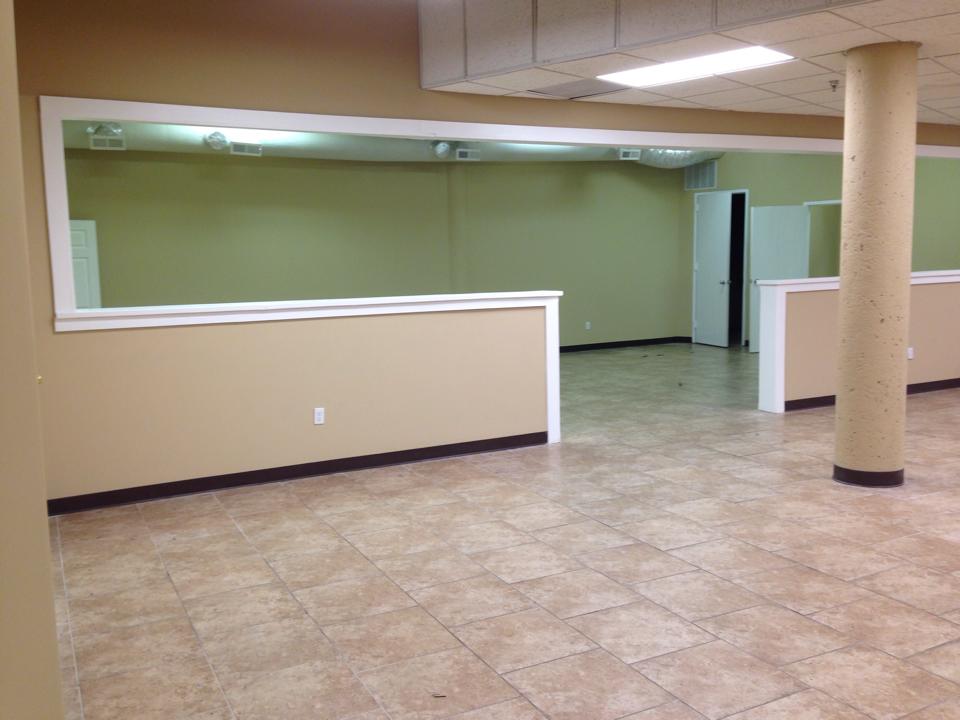 Trey Brackman started at Encircle in January 2012 and a few months later we were bursting at the seams. I remember thinking that we could be doing 400 treatments per week or more if only we had more room to add chairs. A few days later, as I was walking in to work I saw that the real estate office next to us appeared to be packing up and moving out. I called the landlord, told him I wanted the space, and since I met his definition of a good tenant ("someone who pays the rent on time and never complains"—his words), he let me have it. He paid for the buildout AGAIN, which was relatively simple but unfortunately involved sawing through metal wall studs just a few inches from where patients were resting. Amazingly, people slept right through the noise and some even reported having their best rest ever. Acupuncture truly is magical. We loved the expanded treatment room but soon it became clear that ol' 604 Gallatin wasn't going to meet our needs long-term. A friend tipped me off about some redevelopment happening at the old Bank of America building on Main St, and a few months later I signed the lease for our present home at EastSide Station.
Past, Present and Future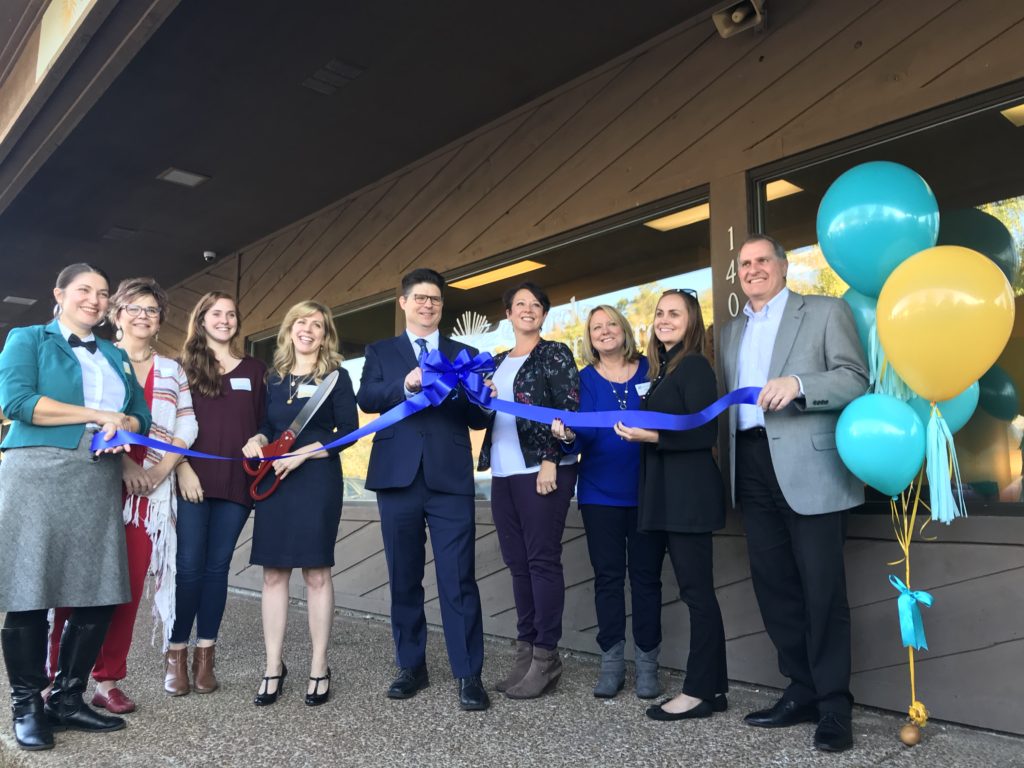 We moved into EastSide Station in January 2014 and the ensuing years have been a blur of treating LOTS of patients, adding staff and hours, and asking ourselves, "Are we REALLY going through 50,000+ needles a month??" (the answer is yes). Our next chapter began in the Fall of 2019 when we changed our name to Encircle and opened the Bellevue clinic. Trey is now the Clinic Director in Bellevue, and Jenelle, Jess M, Jess G, Rachel, Ali, Diane and I continue to take care of patients at what Trey has lovingly dubbed The Mothership. Also in 2019, Sandra came on board as our full-time Operations Manager, and longtime receptionists Courtney, Vicki, Molly and Rachel were joined by newcomers Heather and Kristen. In 2019 we provided just over 29,000 affordable acupuncture treatments—the sky's the limit for 2020 and beyond!
We can't wait to continue writing the history of Encircle with you, our community of patients. Thank you for being a part of our story.