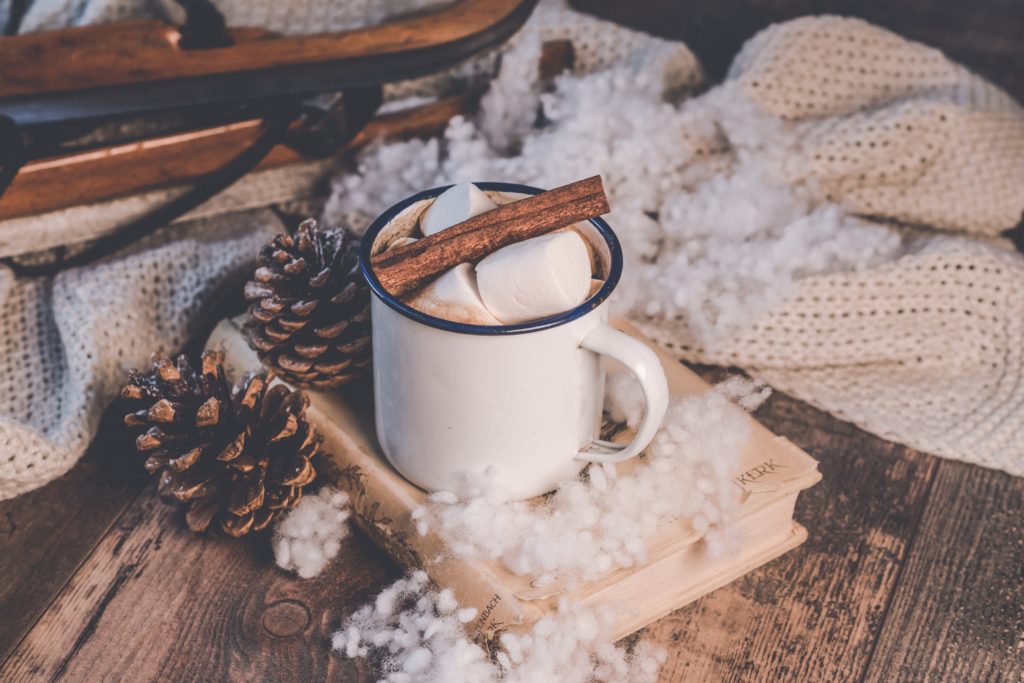 Forget about the 12 days of Christmas—the Encircle Acupuncture staff are sharing some of our favorite ways to stay healthy during the holidays. Who needs drummers drumming and ladies dancing when you can have clear sinuses, a strong immune system, less stress and more happiness! Read on for our 12 healthy holiday tips!
1) Got a sore throat? Chinese herbs to the rescue!
These green boxes positively fly off our shelves during the winter months! Yin Chiao San is a classic Chinese herbal formula to release pathological heat from the exterior level of the body. The chief herbs in this formula, honeysuckle and forsythia, work synergistically to open the pores and help you sweat out an invading pathogen. Taking this formula at the first sign of a sore throat or early stage fever can help you avoid the misery of a winter cold.
2) Stave off seasonal colds with tea tree oil
Tea tree oil comes from the leaves of Melaleuca alternifolia, a small tree native to Australia. One of its compounds, terpinien-4-ol, has been shown to kill certain bacteria, viruses and fungi, and appears to increase the activity of your white blood cells.
Here's how Kristen uses tea tree oil:
If I've been around someone who is sick—especially with a sore throat—or if I start to have a sore throat, I add a few drops of tea tree oil to my toothpaste. I'm sure to brush my gums and tongue and swish it all around. Works like a charm. Bonus—it's really tingly and refreshing!
Tea tree oil can be toxic if ingested, so be sure to treat it like any other mouthwash or toothpaste and don't swallow it.
3) Boost your immune system with Elderberry syrup
Sandra recommends elderberry syrup for its many health benefits! Elderberry is one of the most commonly used medicinal plants in the world. It's high in nutrients and antioxidants, fights harmful bacteria, and has even been shown to have cancer-fighting and antidepressant properties. Elderberry syrup is a tried-and-true choice for general immune support. You can even make your own!
4) Guard against Seasonal Affective Disorder (SAD)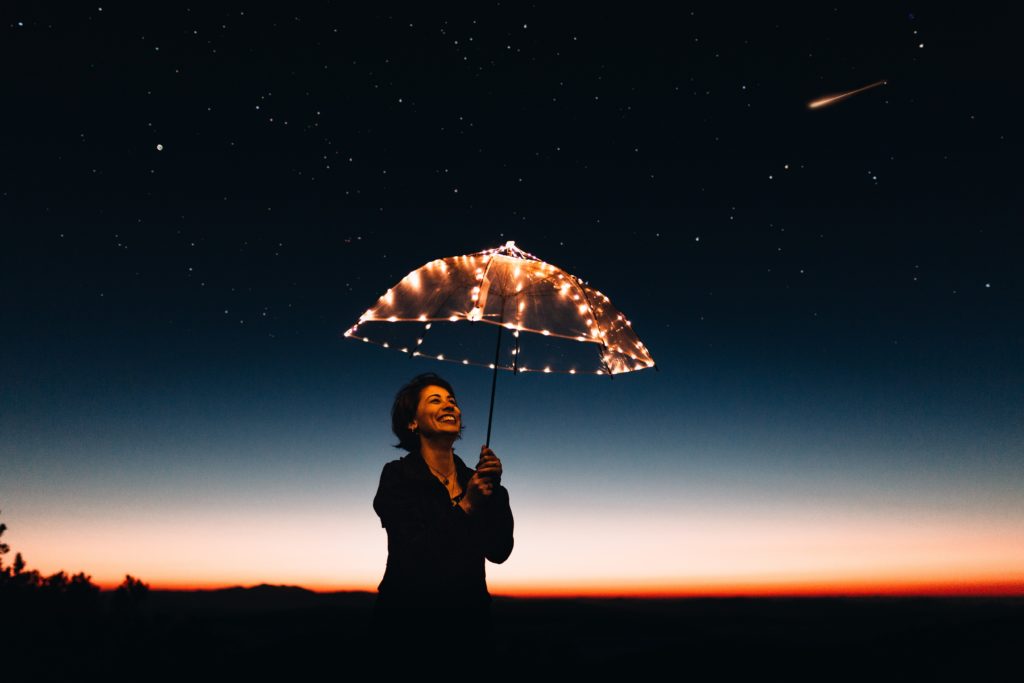 When the days get short and we have less exposure to natural sunlight, many people experience SAD, a form of depression that occurs during the winter months.
Here's how Kristen guards against SAD:
This is for people that get SAD (4:30 sunset?? The struggle is REAL!) The biggest thing is to figure out whatever it is that helps you get through the season, and have a plan. So for me, I buy a class pass for Barre and Yoga so that 1) I'm sure to get exercise for endorphins—because I have the accountability and the fun of a class to go to, and 2) I have a little bit of community to keep the energy lighter and brighter. Along those lines I schedule in activities that nurture joy- especially with friends. And finally, I make myself do the things that I put on my schedule, even though my feet seem to be moving me toward the couch, because I know they will help! (Ask your acupuncturist to fortify your willpower if you have troubles with the last part!)
5) Jump for Joy!
Rachel Kelley writes:
When it gets cold and I spend less time outside, I do exercise videos in the morning. Jumping around elevates mood, making it less necessary to try to elevate with food (eg wine and chocolate), and lengthens our telomeres!
What are telomeres, you ask? Telomeres are like the plastic cap on the end of a shoelace—they protect our cells and slow down cell aging. Scientists view telomere length as a reliable marker of your biological age. Telomeres naturally shorten over time, but you can protect and lengthen yours with meditation, exercise, and a diet full of healthy fats and vegetables.
6) Give a gift that gives back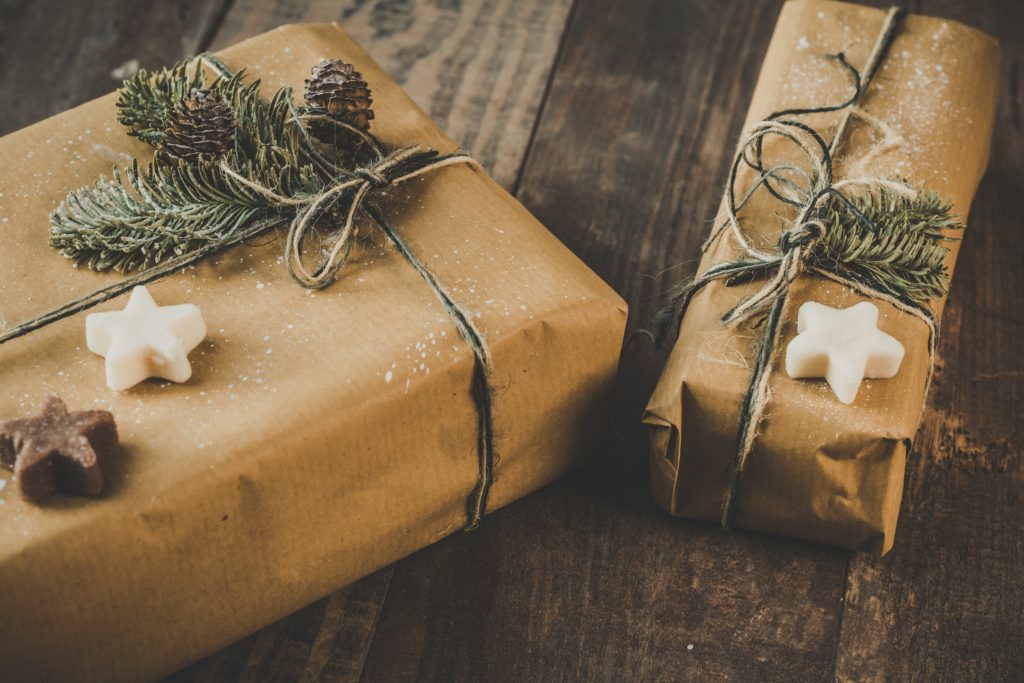 It's a great feeling when you find the perfect gift for someone special in your life, and even better when that gift benefits someone else in need. When you make a purchase from a social enterprise, they'll use those dollars to help fight some of the toughest issues facing our society today.  
7) Breathe easy with nasal irrigation
Courtney says:
This one's kind of gross, but I swear by the neti pot!
A neti pot is a safe and simple way to flush your nasal passages, which can wash away allergens and mucus and moisten your mucus membranes. Check out this article for more information on nasal irrigation, and tips on how to safely do this simple home remedy.
8) Beat sugar cravings with healthy alternatives
Sugar is everywhere this time of year! It's so easy to mindlessly stuff ourselves with sweets (I'm looking at YOU, red- and green-foil-wrapped Reese's miniatures), but sugar is definitely NOT on the nice list—it causes inflammation, weakens the immune system, and makes you feel sluggish. But don't worry! You can still treat yourself with healthy alternatives.
Here's how Vicki copes with sugar cravings:
I'm a sucker for pastries and coffee; however we all know by now processed wheat and sugar are not good for us. These brownies are easy to make; the taste takes getting used to but I don't feel tired after eating these simple treats. And you can freeze them, which keeps them out of sight and fresh longer.
Vicki found this simple brownie recipe at Sprouts in Bellevue:
Ingredients:
3/4 cup almond meal
2/3 cup raw honey
1/2 cup chopped walnuts
5 Tbsp unsweetened cocoa powder
2 eggs
2 tsp vanilla extract
Directions:
Preheat oven to 325 degrees Fahrenheit
Grease one 8-inch pan and dust with almond meal
Whisk all ingredients in a large bowl
Pour into prepared pan and level with a spatula
Bake 20-25 minutes
9) Enjoy some lights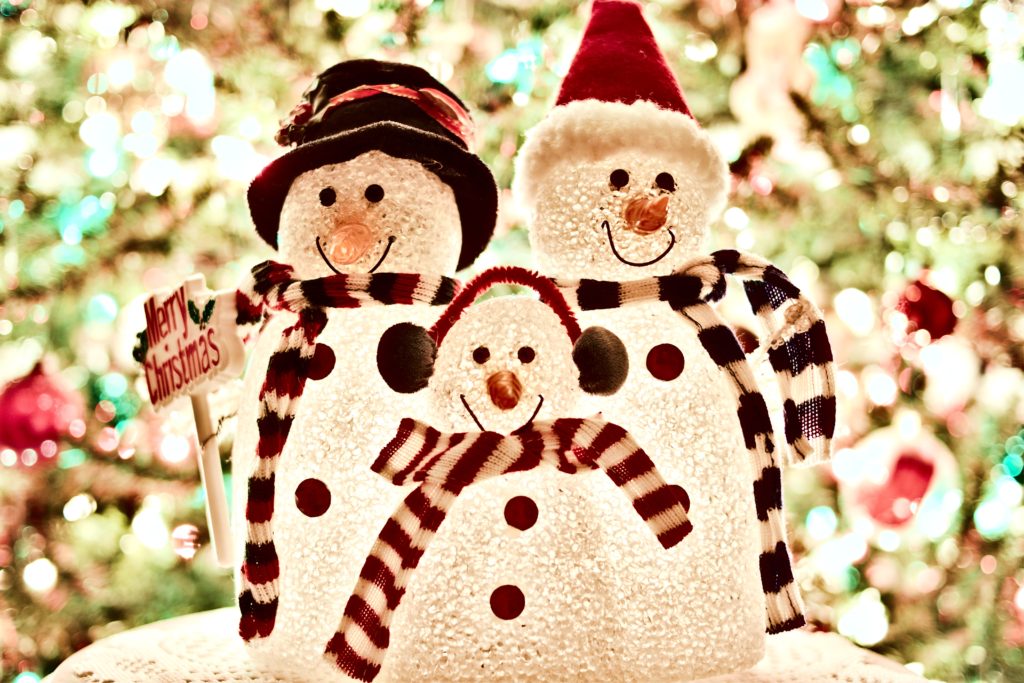 Bundle up and get outside!
Nashville has some beautiful light displays at this time of year. One of our perennial favorites is Holiday LIGHTS at Cheekwood.
10) Reclaim the holidays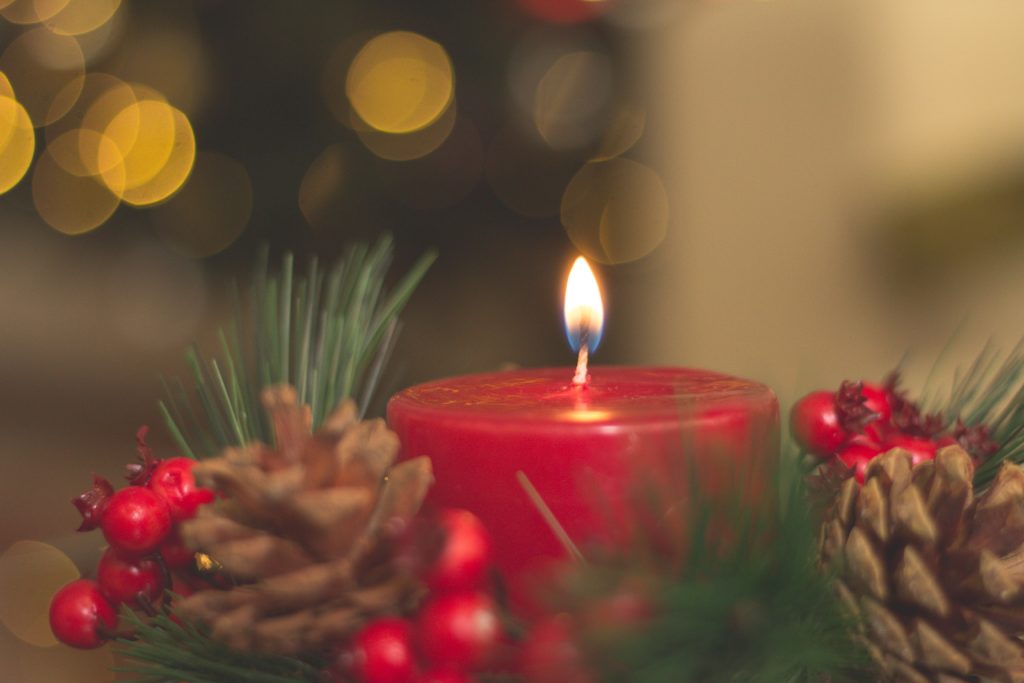 Despite what the song says, holidays aren't always the Most Wonderful Time of the Year for everyone. The holidays can bring up painful reminders of hurt, loss and trauma; there's the financial pressure of gift-buying; parties and social gatherings can increase anxiety and overconsumption of alcohol; and holiday food isn't exactly known for being healthy. At this time of year we're surrounded by images of what the "perfect" holiday should look like, but in truth, the best way to celebrate the season is by doing what nourishes you. Reclaim the holidays as a time for true joy, in whatever form it takes for you.
Some ways our staff members do this include remembering to do something for yourself; having solid boundaries with family who aren't in your best interest; yoga and meditation; and taking part in a meaningful holiday ritual.
Here's how Molly makes Christmas Day her own:
I sip mulled wine all Christmas Day and the whole house smells yummy. In a very real sense, I reclaimed this day for myself a few years ago and no longer experience anxiety on the holiday.
11) Give a gift—it actually makes you happier
The holidays are all about giving, and a recent study shows that the joy of giving is real! Researchers found that gift-giving produces sustained happiness over time, much more so than receiving a gift, and they speculate that giving to others reinforces our sense of social connection and belonging. Buying someone's gas or groceries or donating to a favorite charity is a great way to show love—both to others AND yourself.
12) And finally…get acupuncture!
You didn't think we'd forget this one, did you?? Acupuncture alleviates stress, reduces anxiety and depression, boosts your immune system, helps you fight seasonal colds, promotes better sleep, reduces those aches and pains that get worse with cold weather, benefits your digestive system when you overindulge…truly, we can't think of a better way to take care of yourself this season!
Ready to relax your way to healthier holiday? Schedule online or give us a call in East Nashville at (615) 457-1979 or in Bellevue at (615) 645-9866. We look forward to seeing you soon!
---
These statements have not been evaluated by the Food and Drug Administration. The products are not intended to diagnose, treat, cure, or prevent any disease. For educational purposes only.
Sources:
https://www.healthline.com/nutrition/elderberry#health-benefits
https://blog.mountainroseherbs.com/elderberry-syrup-recipe
https://www.healthline.com/health/sinus-flush#overview
https://www.psychiatry.org/patients-families/depression/seasonal-affective-disorder
https://www.healthline.com/nutrition/tea-tree-oil#section1
https://www.sciencedaily.com/releases/2018/12/181220080008.htm