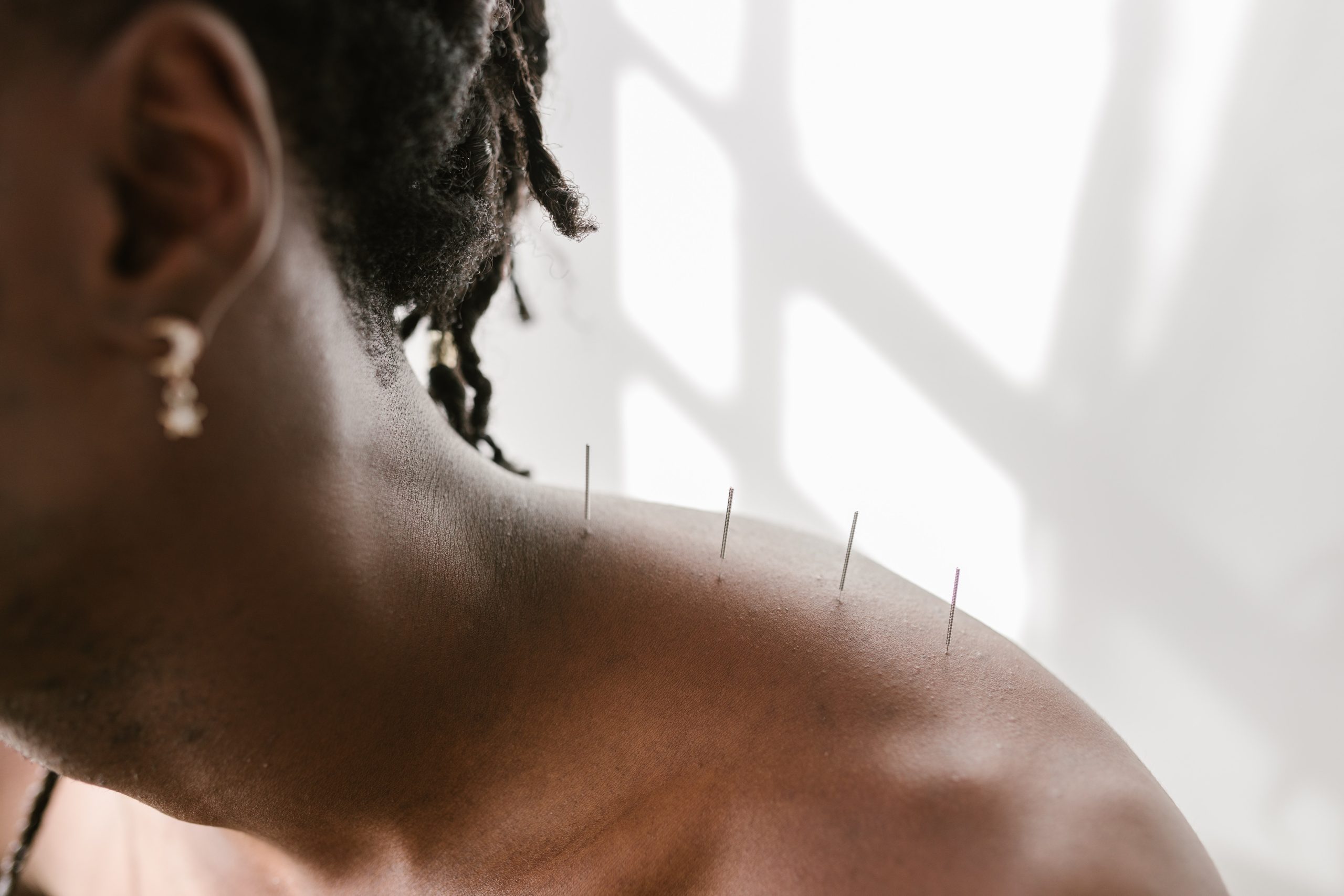 People sometimes wonder if acupuncture works as a result of the placebo effect. The word placebo means "I believe" in Latin. And the essence of the placebo effect is that belief in a treatment may sometimes be enough to change the course of illness. 
What is a placebo?
A placebo is defined as anything that intentionally has no therapeutic value. Placebos are powerful! And the placebo effect is very real. In most clinical trials, some percentage of participants in the placebo group will still report an improvement in symptoms, even though they didn't actually receive the "real" treatment. This will sometimes happen in acupuncture studies too. One group will receive the "real" acupuncture treatment, while another will undergo what's called sham acupuncture. Participants in the sham group will usually experience some improvement, sometimes equal to that of participants in the "real" acupuncture group.
This even happens in studies involving pharmaceutical or surgical interventions. A 2013 study in Finland that looked at the efficacy of a very common surgical procedure of the knee – an arthroscopic partial meniscectomy to treat symptoms of a partial meniscus tear. Researchers divided participants into two groups, and half underwent the standard surgery, and half had sham surgery, which was a simulation of the real thing. So they didn't really have surgery; they just thought they had surgery. Both groups had the same postoperative care. Surprisingly, the results of the two groups were identical! That's right…the people who only THOUGHT they had surgery had just as much improvement as the people who actually had surgery. THAT's how powerful the placebo effect is.
Further studies have shown that the placebo effect works even when you know you're taking a placebo. A 2010 study looked at the treatment of Irritable Bowel Syndrome using open-label placebos. 80 participants were given a placebo to treat their IBS, and were instructed to take two sugar pills a day. Even though they knew they were taking a placebo, participants still reported an improvement in symptoms. Placebos work!
How do placebos work?
How and why do placebos work? Here are a few theories:
Change in behavior. A placebo may cause a change in behavior. When a person is taking a pill to treat a medical condition, they might be more motivated to make lifestyle changes, like eating more healthy foods, that could positively impact their health.
Less anxiety. Taking a placebo and expecting to feel better may reduce anxiety, which may in turn trigger the release of endorphins, which are the body's natural pain relievers, and reduce the levels of stress hormones in the body such as cortisol. Acupuncture has been shown to have these types of beneficial effects on the nervous and endocrine systems. It prompts the body to self-modulate into a healthier, more balanced state.
Remembered wellness. Another theory called remembered wellness speculates that a placebo may help the brain remember and visualize a time before the onset of illness, and then bring about changes in the body to recreate that state of health.
Why acupuncture is more than a placebo
While the placebo effect is powerful, the power of suggestion isn't the only explanation for why acupuncture works. Why is that? Let's explore a few factors:
The power of suggestion doesn't always apply. Acupuncture works on patients who don't have any preconceived notions about whether or not it will help them. First, it's widely used in veterinary medicine for huge range of conditions affecting animals. Animals don't have a belief system, so the placebo effect isn't relevant. Secondly, acupuncture on pregnant patients often causes increased fetal activity. Needles stimulate the flow of qi for both mother and baby, but the baby doesn't know it's getting acupuncture, so it's not a placebo. Finally, acupuncture even works on skeptics! You don't have to believe in it in order for it to work.
Differences between sham vs. real acupuncture. It turns out that sham acupuncture does have an effect on the body, but it does something different than "real" acupuncture. Evidence for this comes from a series of recent studies. A 2017 study at Harvard Medical School looked at electroacupuncture for the treatment of carpal tunnel syndrome. Participants in both the real and sham acupuncture groups reported immediate improvement, but only the true acupuncture group had reduced pain after three months, suggesting that improvements in the sham group were perhaps due to the placebo effect, but that the true acupuncture had an effect on the underlying causes of pain. A 2009 study at the University of Michigan used brain scans to investigate whether acupuncture releases endorphins in the same way that placebos do. They gave fibromyalgia patients either real acupuncture or sham acupuncture, then followed up with a PET scan of the brain. Both groups reported a reduction in pain, but the brain scans showed very different mechanisms at work. The placebo group showed fewer free opioid receptors in areas of the brain associated with pain regulation, but the "real" group showed the opposite – more free opioid receptors, suggesting that real acupuncture brings patients' opioid receptors levels back up to normal levels, and correcting of the underlying cause of pain. In essence, these two studies show that while the relief experienced from sham acupuncture may be the result of the placebo effect, the real acupuncture works in an entirely different way…by treating both the root cause and the branch symptoms.
In Conclusion
By definition, a placebo is anything that intentionally has no therapeutic value; it's meant to do nothing. But acupuncture is very much the opposite. It's delivered with purpose and intention, with the objective of helping the patient in some way. So by this definition alone, acupuncture isn't a placebo.
It's good to remember that placebos help people in very real, well-documented ways. Study after study shows that a percentage of patients receiving a placebo DO get better, even with something as invasive as knee surgery, or when they know they're getting a placebo! Placebos benefit us in ways we can't quite quantify, but are nonetheless very real.
To learn more about acupuncture and the placebo effect, check out Episode 20 of the Notes from Your Acupuncturist podcast. Listen online or wherever you get podcasts!
Click here to schedule online or call us in East Nashville at 615-457-1979 or in Bellevue at 615-645-9866. We're here to help.