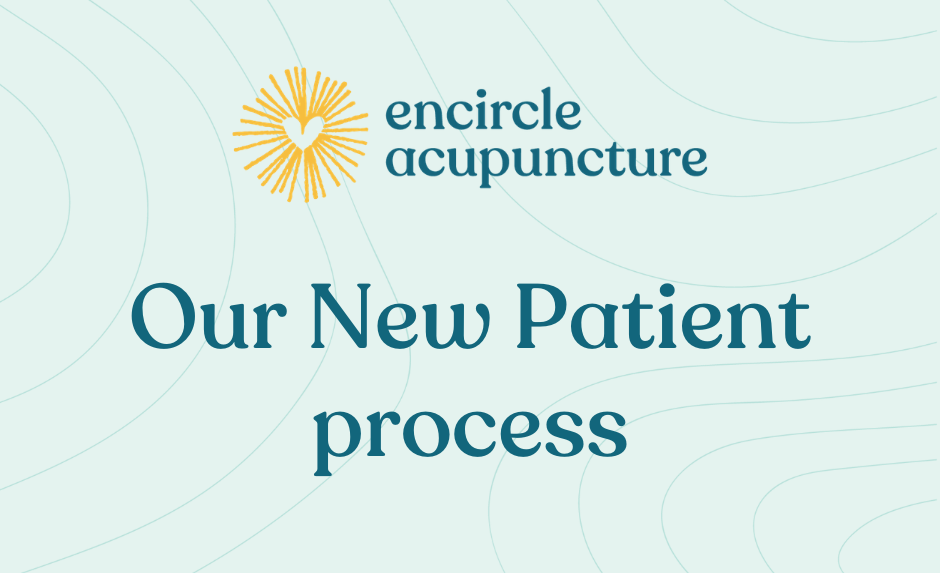 Are you new to Encircle Acupuncture? Welcome! We're so glad you're here and we look forward to being your partner in health.
Here's how our New Patient process works: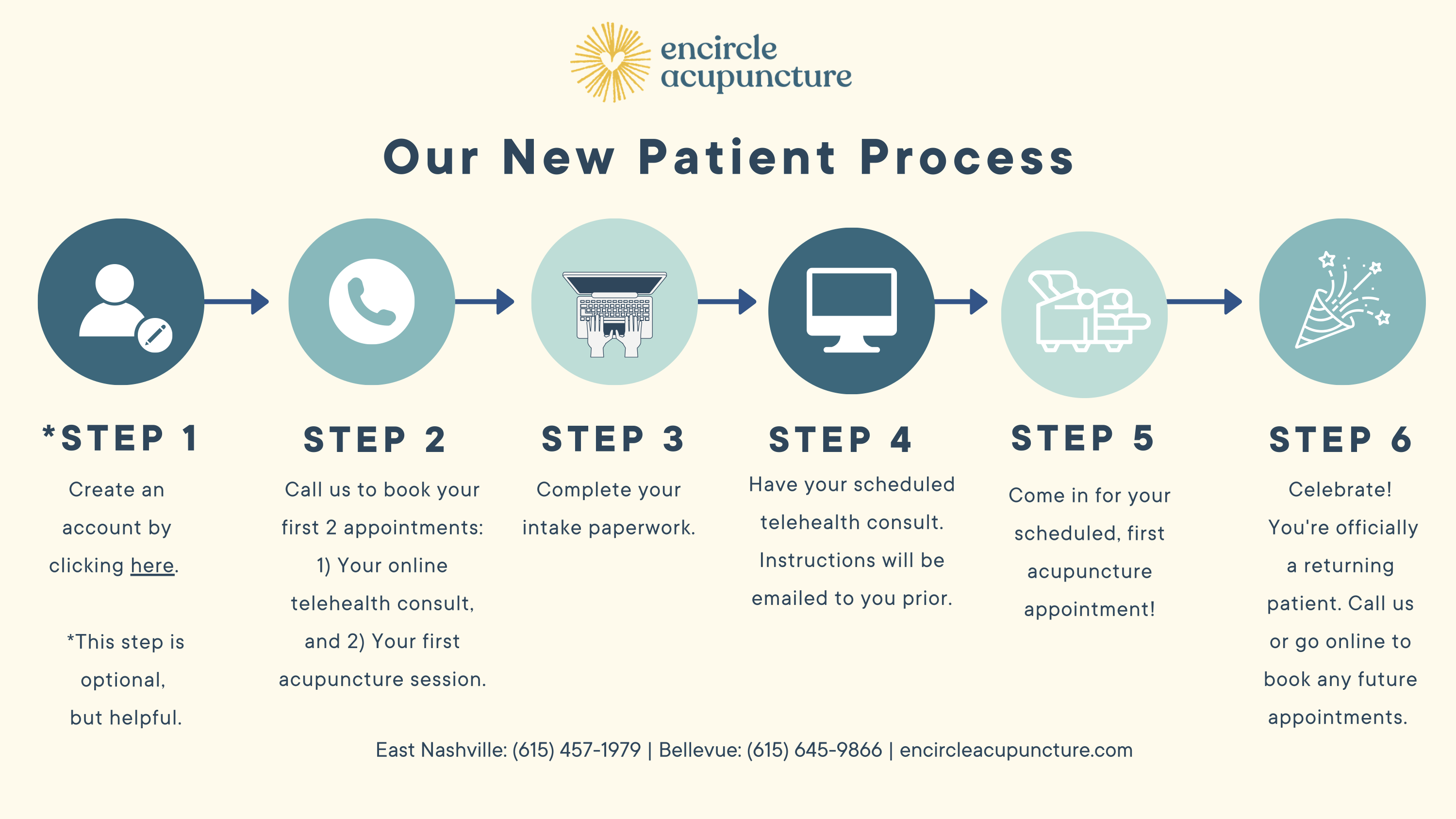 First, create an account here or call us and we'll create one for you. You can reach us in East Nashville at (615) 457-1979 or in Bellevue at (615) 645-9866.
Once your account is created, we'll email you a link to complete your online intake form. You can also complete your intake form by logging in to your account.
Before your first treatment, we'll start with a consultation via telehealth where you'll discuss your health concerns with one of our acupuncturists, and we'll recommend a treatment plan. This usually takes about 15 minutes. We use a simple, secure video conferencing platform, and we'll email you instructions ahead of time.
After your telehealth consultation is complete, it's time for your first treatment at one of our clinics! We can often schedule your telehealth consultation and first treatment on the same day.
Once you've had your consultation and first treatment you're officially part of the Encircle family! You can schedule follow-up appointments online or by giving us a call at either clinic.
Want to feel REALLY prepared for your first acupuncture experience with us? Check out these resources:
Preparing for Your First Visit at Encircle Acupuncture
Frequently Asked Questions About Acupuncture
How to Get the Most Out of Acupuncture
Ready to get started? Give us a call in East Nashville at (615) 457-1979 or in Bellevue at (615) 645-9866.
We can't wait to meet you!