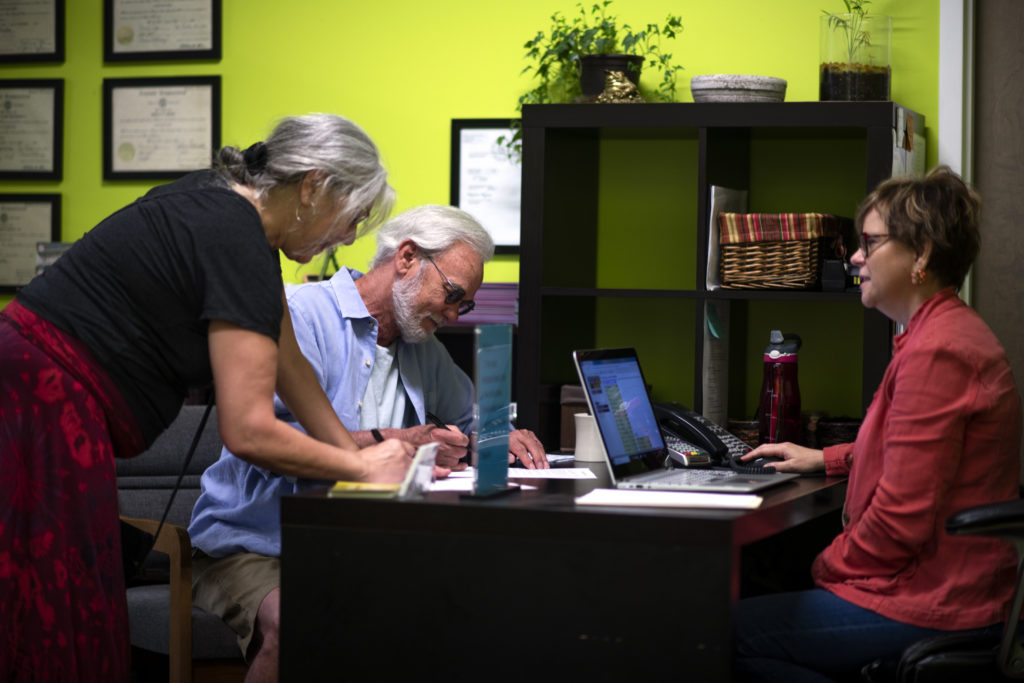 At Encircle Acupuncture, we have a sliding payment scale for our treatments. That means patients choose what to pay – between $25 – $50 – for every visit (new patients pay a flat fee of $50 for the first visit, which includes a consultation and treatment).
Even though the process is as simple as that, people often have questions about how this works because it is such a unique approach to paying for healthcare services!
Here are some of the most common questions we hear from our patients about our pricing and the sliding payment scale.
Frequently Asked Questions About Our Pricing
How much should I pay along the sliding scale?
That's entirely up to you. We don't have income guidelines or ask for any verification. All of our patients pay based on what they feel is affordable for them.
Encircle Acupuncture is not designed to make big profits; our goal is to provide an affordable service to the community and a sustainable, living wage to our workers. The sliding scale exists to allow you to receive as much acupuncture as you like. You don't have to pay the same amount every time. We simply want you to get acupuncture as often as you need it, when you need it.
Do you accept insurance?
No. Insurance companies don't love our sliding scale pay structure. Plus, we'd rather save money on the overhead of insurance billing and pass along those savings to you. If you have health insurance that pays for acupuncture, we can provide a "superbill" that provides all the information you need to submit to your insurance company for reimbursement. It is a standardized form which insurers expect.
If you have an HSA or flexible health spending account, you can use this to pay for acupuncture.
Are you a non-profit?
No, we are a standard for-profit acupuncture clinic and business. However, our primary goal is not to make big profits, but instead to make acupuncture both accessible and affordable for as many people as possible.
As a mission-driven organization, we consider our clinic a social enterprise, because we are working to improve access and affordability to healthcare. 
How are you able to offer such low prices?
We are able to offer acupuncture at an affordable price because we provide treatment in a high-volume community setting. In other words, by treating multiple patients in the same room at the same time, we are able to maximize our efficiency while still providing you with an excellent treatment experience.