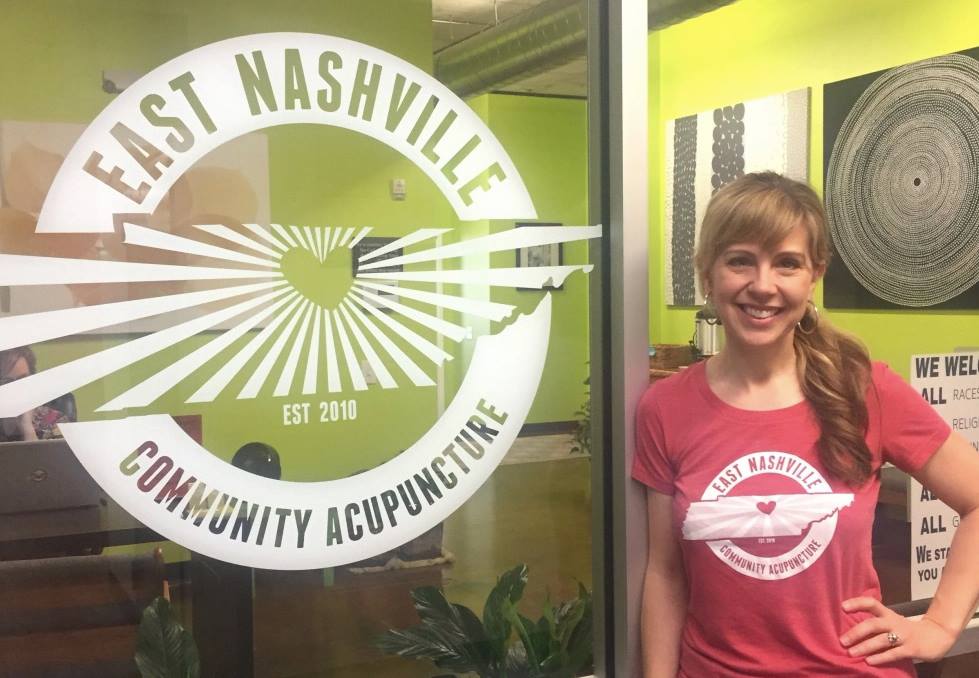 Looking for East Nashville Community Acupuncture, but you're not sure where it went? Don't worry––you're in the right place!
Encircle Acupuncture is the new name for East Nashville Community Acupuncture. We are still the same community acupuncture clinic Nashville has known and loved for the past nine years. We have the same fantastic owner, acupuncturists, and staff. And we are still in the same location in East Nashville. The only thing different is the name and a shiny new logo to go with it.
So, why the name change?

We recently changed our name to Encircle Acupuncture because we are adding a new location in Bellevue in this Fall. Once the second location opens, the name East Nashville Community Acupuncture no longer represents the communities we serve. Plus, we wanted to develop a new brand that will grow with us as we add more clinics throughout the Nashville area.
But don't worry––we aren't leaving East Nashville! East Nashville is home to us. We will always be rooted here, but now we will now be doing it with a shorter name and with a second location in Bellevue.
The good news is that this means more access to great, affordable acupuncture throughout Nashville!
Why did you choose the name Encircle Acupuncture?

We chose the name Encircle Acupuncture because it suggests being surrounded by love and care––both from our staff and through the healing community environment. In fact, many of our patients talk about how they feel supported, seen and heard when they visit. We hope the name "Encircle" represents that feeling you have when visiting us!
Encircle also encompasses the values that are important to us such as inclusion, belonging and community. Even our treatment room is set up in a circle! So, the name really fits who we are.
As for the logo, it should feel familiar to our patient community. You'll notice we kept the heart in the design because love and care is at the center of everything we do. It also includes the rays of light, but in a new, refreshed way that subtly suggests acupuncture needles. Ultimately, we wanted to convey the warmth, love and energy our patients experience when they get treatment.

We love what our new name and logo represents. We hope you feel as connected to it as we do!

Check Out Our New Website
We hope you'll take a minute to check out our website to learn more about who we are, how we treat patients and even resources to answer some of your most pressing questions about getting acupuncture or visiting a community acupuncture clinic like ours.

And if you're ready to schedule an appointment, just click here or find the handy button at the top of every page on our new site.

Get some Encircle Merch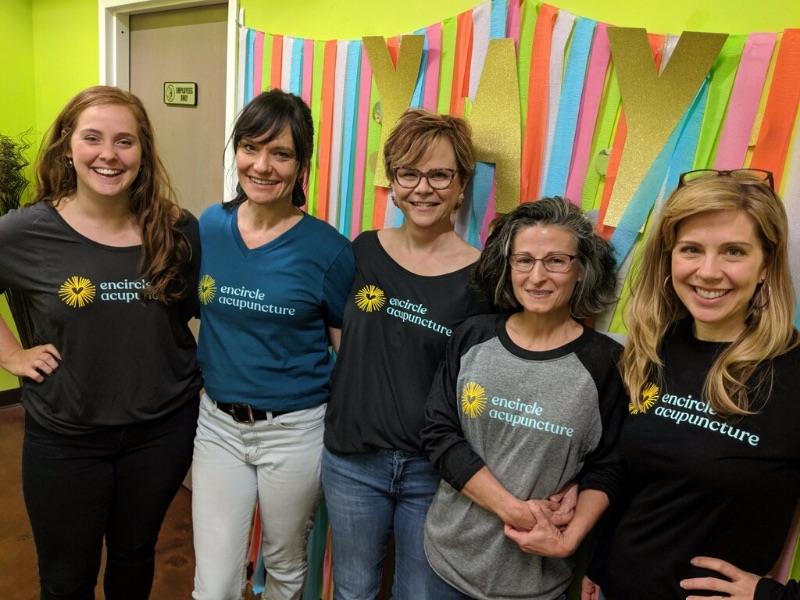 Want to show your Encircle pride around town? We have lots of ways for you to do that. We have t-shirts with the new logo in a variety of colors and necklines. And, we have mugs, bags and onesies all on the way.

Just talk to the front desk during your next visit and they will get you hooked up!

Thanks for your support!

Whether you're just hearing about us for the first time or you're a longtime patient who is wondering where East Nashville Community Acupuncture went, we're really glad you're here.

We hope you'll remember that even though our name and logo looks different, we are still the same community acupuncture clinic offering excellent treatment at an affordable price. That is one thing that will never change at Encircle Acupuncture.
Thank you for continuing to support what we do and for trusting us with your acupuncture care. We feel honored we get to serve wonderful patients like you each and every day.
We hope we'll see you in the clinic soon!